Cloud Storage
for your Business
Backup, Sync and Share
Keep your data safe and reliable with an unlimited users, between different devices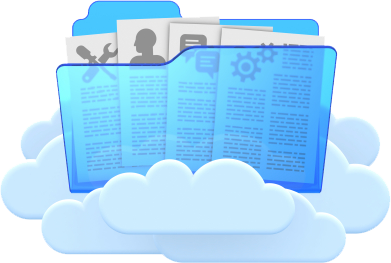 Secure Online Storage
Your files are safely stored on high-powered cloud storage systems in Banglore, India.
Buy online Cloud storage today.
High Performance
Your cloud storage should be advanced, secure and perform at the highest level. It should be complete with professionally managed DC support and extensive DDoS protection. All of our servers have these capabilities while being hosted in the Digital Ocean network.
Fully Redundant
Our cloud platform provides customers with 99% SLA uptime guarantee. This includes full hardware and network redundancy to make sure your services are always online. We keep your data stored in enterprise-grade solid state disks (SSDs) for increased storage protection and enhanced performance.
Secure Infrastructure
We provide users with Tier 4 certified data centers, which offers offers advanced fire and intrusion protection. Combine this with enterprise networking hardware and you receive an infrastructure you can trust.
Instant Activation
No more time spent waiting to get started, we will have you up and running in 5 minutes or less. Your service plan will be automatically activity the moment your payment is made.
File Transfer Sync
Our simple and intuitive desktop application allows for automatic server syncing. Just like Dropbox, all you need to do is the one time setup and you're good to go.
Dedicated Support
Your satisfaction is our guarantee. That's why our dedicated support team is available 24/7 to resolve any problems you could possible encounter while using one of our products.
What Our Customers Say
We've helped hundreds of clients with custom server solutions, enabling them to operate much more efficient and secure than they ever did before.
My customers didn't experience a single minute of downtime since I moved our product design files over to IFCData.
IFCData helped me with a when my business was rapidly growing my old system couldn't handle the shipment documents anymore.
By switching to IFCdata's file cloud storage system we were able to decrease amount of time searching for our engineering design files.