Yes, our backup is automatic
Multi-Users, Backup, Sync and Restore
Backups throughout the day. Starting at INR.1499/- only for 1 TB.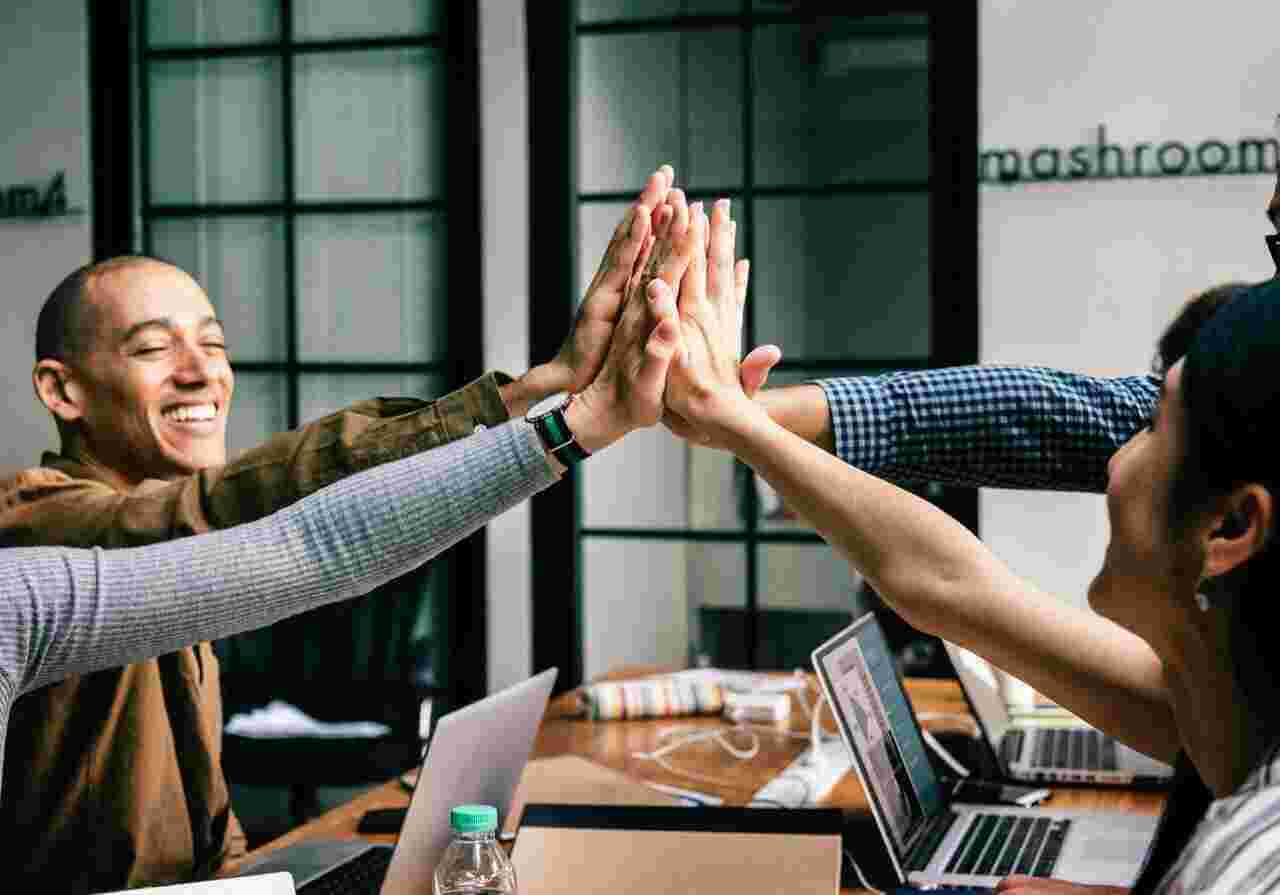 Secure Cloud Backup
Our intuitive, stress-free interface allows users to seamlessly backup files securely on the cloud. IFC is the ultimate "set it and forget it" solution for backup. Protects your data on desktops, laptops, and servers.

Backup and Restore
Unlimited Users
Create user accounts for your employees. One account to administrate all of your backup needs. Seamless integration between Cloud & Computer Backup.

User Control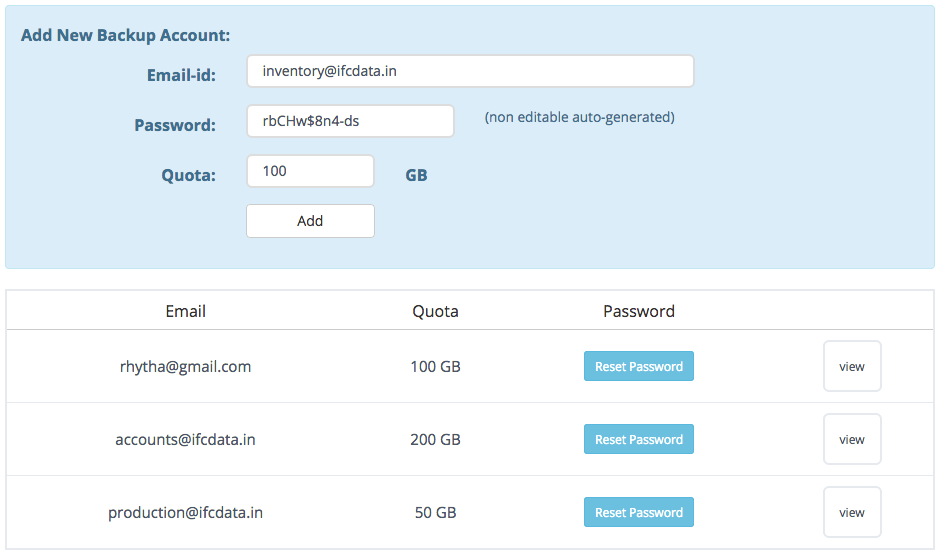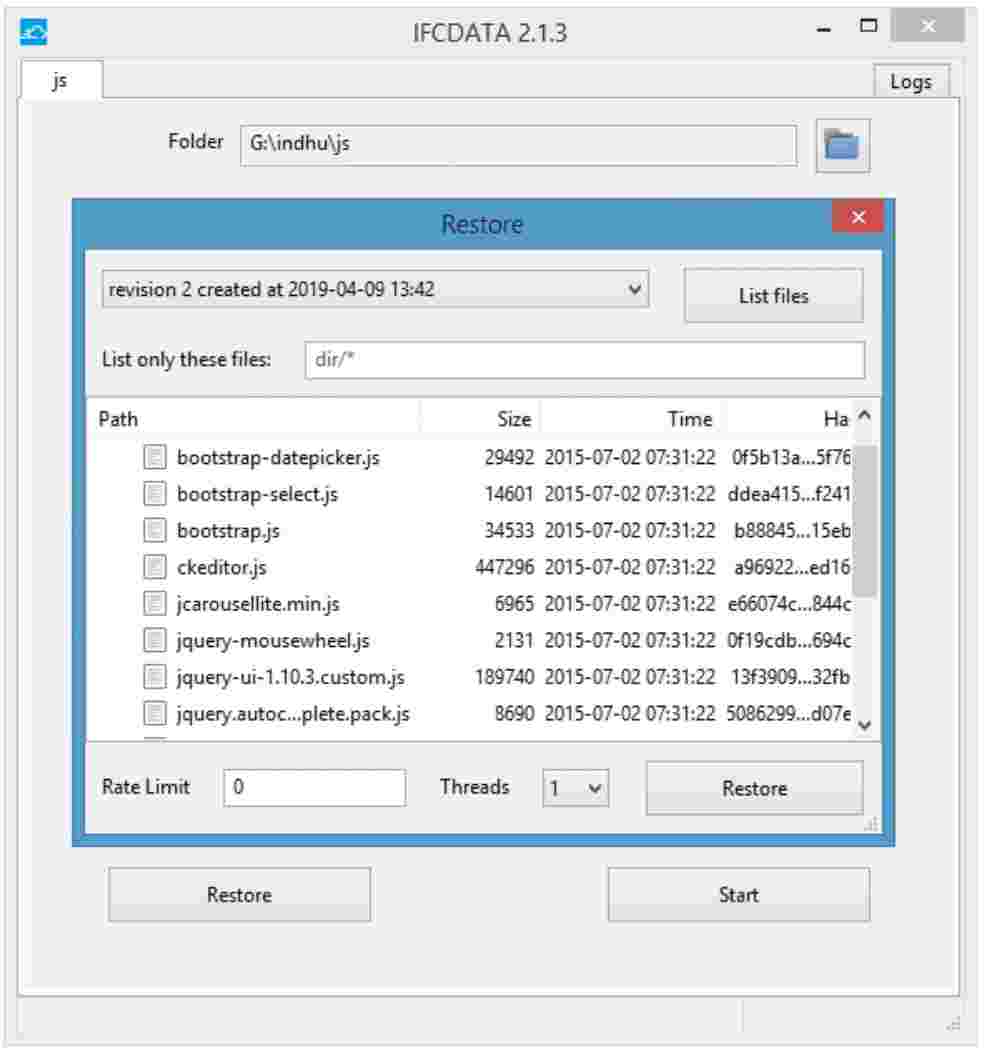 Continuous data protection
Once you have configured the settings for your employees, IFC automatically detects and backs up new and changed files.

File Encryption
Easy Setup & Use
Easy setup in 2 steps, and very simple user interface, allow users to restore from backup anytime anywhere, quick and easy.

All data is saved for 90-Days compulsory.

Storage Sync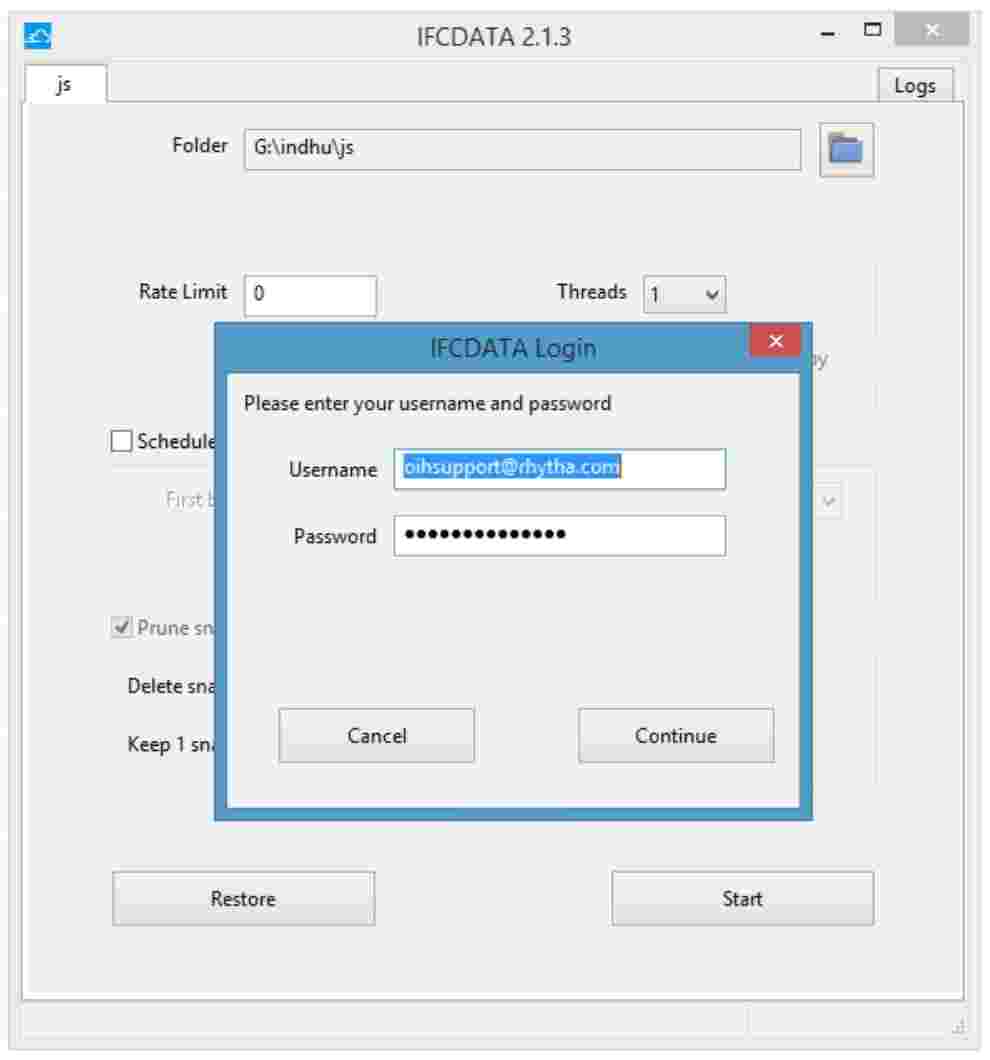 Automatic cloud backup
Set it and forget it. Upon setup, Ifc begins automatically backing up your files, and continues to do so on a regular basis.
Backup & Restore
Access your files anytime, anywhere and restore your files easily via several options, including web login. Each user can restore his own backedup files. Resumable backup even if internet is interrupted.
Administrative tools
Creating and managing users, user groups, storage pools, robust reporting, and much more is available from within our centralized web-based administrative console.
Enterprise-grade security
Your data is backedup in a fully secure and redundant data centers that are certified for SOC-2, ISO 27001, and PCI-DSS. Our current data centers are in the us-east Region.
Instant Activation
No more time spent waiting to get started, we will have you up and running in 5 minutes or less. Your service plan will be automatically activity the moment your payment is made.
Reliable & Affordable
Cheap cloud storage at Rs.1499 for 1 TB.PC, Laptop or Desktop, automatic backup via native client. All user data (including desktop files) backed up by default.
Dedicated Support
Your satisfaction is our guarantee. That's why our dedicated support team is available 24/7 to resolve any problems you could possible encounter while using one of our products.
What Our Customers Say
We've helped hundreds of clients with custom server solutions, enabling them to operate much more efficient and secure than they ever did before.
My customers didn't experience a single minute of downtime since I moved our product design files over to IFCData.
IFCData helped me with a when my business was rapidly growing my old system couldn't handle the shipment documents anymore.
By switching to IFCdata's file cloud storage system we were able to decrease amount of time searching for our engineering design files.